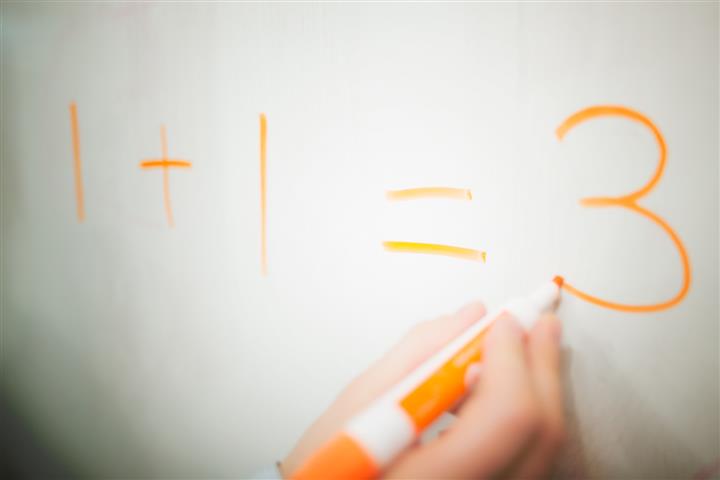 Wow, My Google+ Post Is Ranked #2…False
After doing some preliminary research and analysis, I found the reason why Google search produces false results when I am logged into my Google account.
At first, I was like WOW, look at this. My "#gamification" post is ranking #2, that is #TotallyAwesome.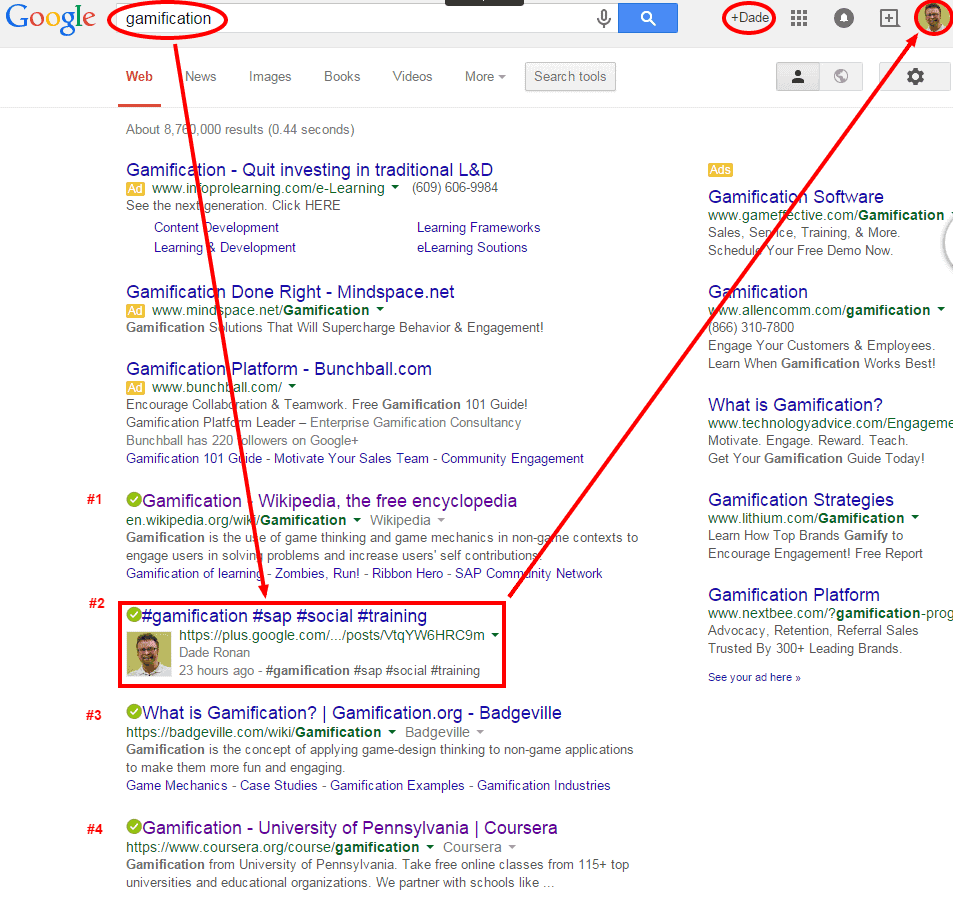 But then I started to question it. Really…my curated post on Google+ is outranking stronger, more mature sites? I just posted it a couple days ago. How can that be? That is when I decided to look a little deeper.
Why Google search produces false results?
Simply, it is because I am logged into my Google account. That will make a biased search result and the search result will not represent a true unbiased search.
Here is what I researched:
Why does my posts on Google Plus rank so high when I am logged in and not at all when I am not logged in?
How can I conduct an accurate Google search?
How can I utilize Google Plus to gain higher rankings?
Why Google Plus Ranks High
Why does my posts on Google Plus rank so high when I am logged in and not at all when I am not logged in?
Instead of typing a bunch of details about how Google processes searches when you are logged into your account, I thought I would show you a video of the expert Rand Fishkin at MOZ.com who has already explained this in their article Using Google+ to Appear in the Top Results Every Time – Whiteboard Friday.
I wanted to talk a little about using Google+ to appear in Google's top results. It's really interesting what we've been observing over the last few weeks and months of Google's development, so check this out. If I do a search for "data science," and I'm logged into my Google+ account (which is "randfish," right—randfish@gmail), I see under data science "How Moz's Data Science Team Works." Which is pretty weird, actually—I think that's very strange, because this was just posted on our Dev Blog, which isn't on our main site. It's a subdomain, and it doesn't rank very well. If you search and you're not logged in, you won't find it in the first 100 results at all. It's showing up here because it's been shared by an account that I follow. It'll say, "Moz shared this." And that's happening because of the Google+ integration. (Quote from: http://moz.com/blog/using-google-plus-to-appear-in-the-top-results-every-time-whiteboard-friday)
How To Conduct Accurate Google Search
How can I conduct an accurate Google search?
In order to conduct an unbiased search result, you need to not be logged into Google.  How do I do that? There are several techniques. Here are 3 of the easiest:
Open another browser like FireFox, Internet Explorer, or Opera and do not log into your Google account.
Open a new window in "Incognito".
Create additional profiles in your browser.
8 Steps to create additional profiles in Google Chrome:
1. Click "Customize and Control Google Chrome" icon in the top right hand corner of the Chrome browser.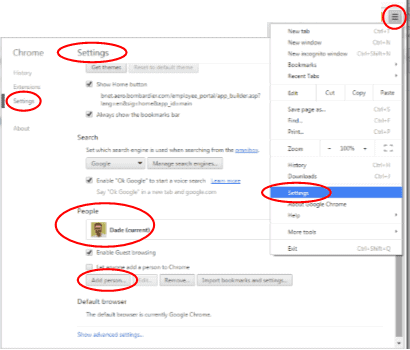 2. Click "Setting".
3. Click "Add person…".
4. Choose a picture and enter a name for your new profile and then click "Add".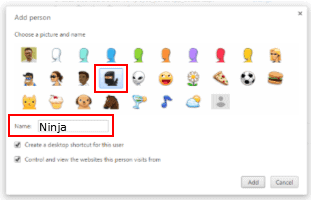 5. When the popup arrives, just click "Got It".
6. You will then be able to see the newly created profile. Close the Settings page that Google Chrome opened. You will get an email from Google informing you that you have successfully created a new user profile with a button link to manage all your user profiles.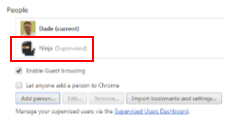 7. Notice at the top right hand corner, the tab with your name that you are using while logged into Google with. Click the tab and select your newly created profile. Do not log into Google again or else all of this will be a waist of time.

8. Now, conduct another Google search and you will receive a true Google page rank search that is not biased with Google+ posts.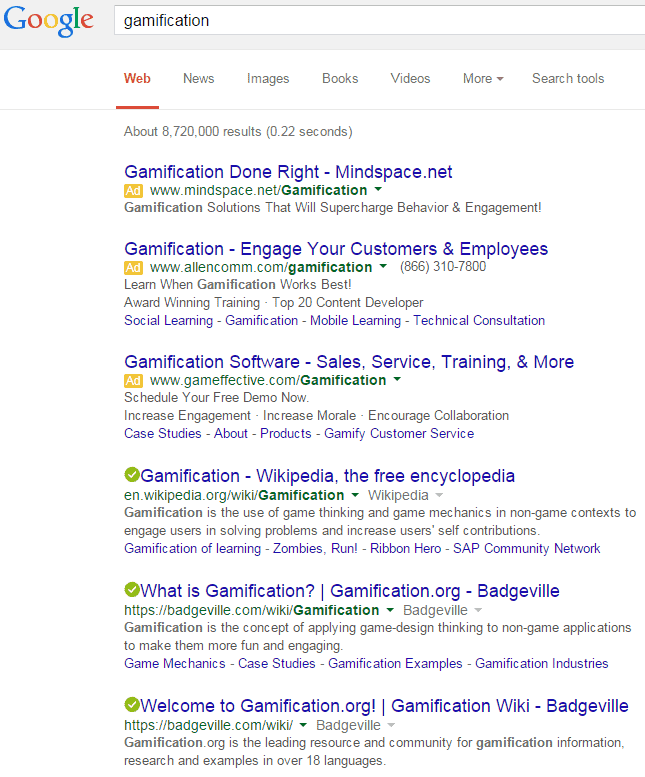 How To Use Google Plus For High Page Ranks
How can I utilize Google Plus to gain higher rankings?
Interesting enough, having Google Search rank your Google Plus posts high is a very good thing. The more people that add you to their Google Circle of friends, the better chance of your posts getting rank extremely high in a Google Search.
Here are 9 tips for taking advantage of Google+ for SEO by: Cyrus Shepard.
Start building relationships now on Google+
Post share-worthy content on Google+ to attract natural links
Add Google authorship information to your online content
Link out to all relevant profiles from your Google+ "About" page
Take advantage of rel="publisher" by connecting your website to your Google+ brand page
Make your content easy to share on Google+ with relevant social sharing buttons
Completely fill out your Google+ profile with relevant and engaging information
Make it easy for people to add you to your circles
Make your posts public
I see this as a reward by Google. Low and behold it is also a gamification technique. Gamification is loosely defined as motivating people using game mechanics to achieve an intrinsic or extrinsic valued goal.
For the research and analysis of this issue, I used my C.U.R.E. Problem Solving ™ 4 Easy Steps model. If you would like more information about it, sign up for FREE below and I will send you a FREE C.U.R.E. Problem Solving ™ 4 Easy Steps cheatsheet.
What advantages or disadvantages have you seen between Google Search and Google+?  Are there any tips and tricks you have learned to gain high search ranks with Google+? Please post your thoughts in the comments below, I would love to hear from you because you are #TotallyAwesome.

Latest posts by Dade Ronan (see all)
Get more stuff like this
Subscribe to our mailing list and get interesting stuff and updates to your email inbox.
Thank you for subscribing.
Something went wrong.