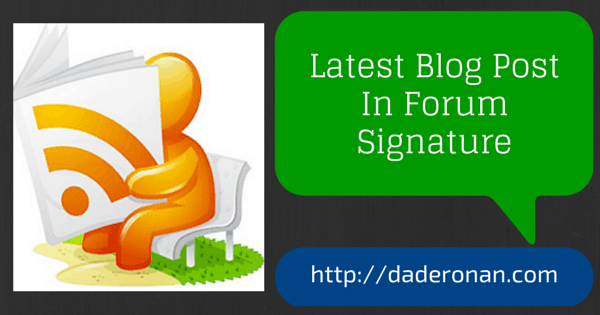 How To Insert Latest Blog Post In Forum Signature
This site gives you the easiest way to insert your latest blog post in forum signature. Simply fill out your blog info, copy bbcode, and paste into forums. http://bit.ly/1GBoHKX #SocialMediaHack #TotallyAwesome
I have no affiliation with this company.  I am just so happy that I was able to find a solution to a problem and I wanted to share it with you so you too can be Totally Awesome.

Latest posts by Dade Ronan (see all)
Get more stuff like this
Subscribe to our mailing list and get interesting stuff and updates to your email inbox.
Thank you for subscribing.
Something went wrong.