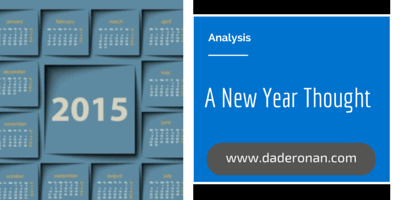 Have you ever been inspired by the thought of a fresh beginning?  A new start, a new opportunity, a new achievement, a new task, a new goal, a new…whatever.  I know I have.  I like the approaching new year.  So, I had a new year thought.  The new year (2015) brings with it the opportunity to venture in new areas of life.
To explore new worlds, to boldly go where no man has gone before.
Hey that sounds like a great slogan for a TV/movie series.
Anyways, I just want to encourage you to seek out new and exciting opportunities.  Ones that will be fulfilling in life, things that make you Totally Awesome as a person, and more importantly Glorifying to God.  My thought is this, "Don't look back to yesteryear and how it was wasted, but look forward to the new year and how it can be blessed."
One great way to start off right is to begin a Bible devotional.  I have a really cool one called "31 Days of Devotions for Dudes."  I want to give a FREE copy to you as my way of investing into your new year.


Latest posts by Dade Ronan (see all)
Get more stuff like this
Subscribe to our mailing list and get interesting stuff and updates to your email inbox.
Thank you for subscribing.
Something went wrong.